OpenCalls.Space Webinar
Welcome to the registration page for the third OpenCalls.Space webinar, about Horizon Europe funding calls for the space sector, on
1 November 2021 from 16:00-17:00 CET.
This event is organised by the Netherlands Space Office NSO in collaboration with dotSPACE and is part of a series of webinars on funding calls for the Dutch and European space sector.
This webinar will bring together the three previous webinar, where we presented Horizon Europe funding opportunities in Galileo and EGNOS satellite navigation data (7 Oct), Copernicus Earth Observation data (13 Oct), and Govsatcom, Quantum and AI (25 Oct).
This fourth and final webinar is focussed on finding partners and creating consortia between Dutch and European organisations that together will crate the solutions that these calls are looking for.
In this webinar you will have the opportunity to present YOUR organisation and network with others to find the right partners to create the right solutions for the right problems!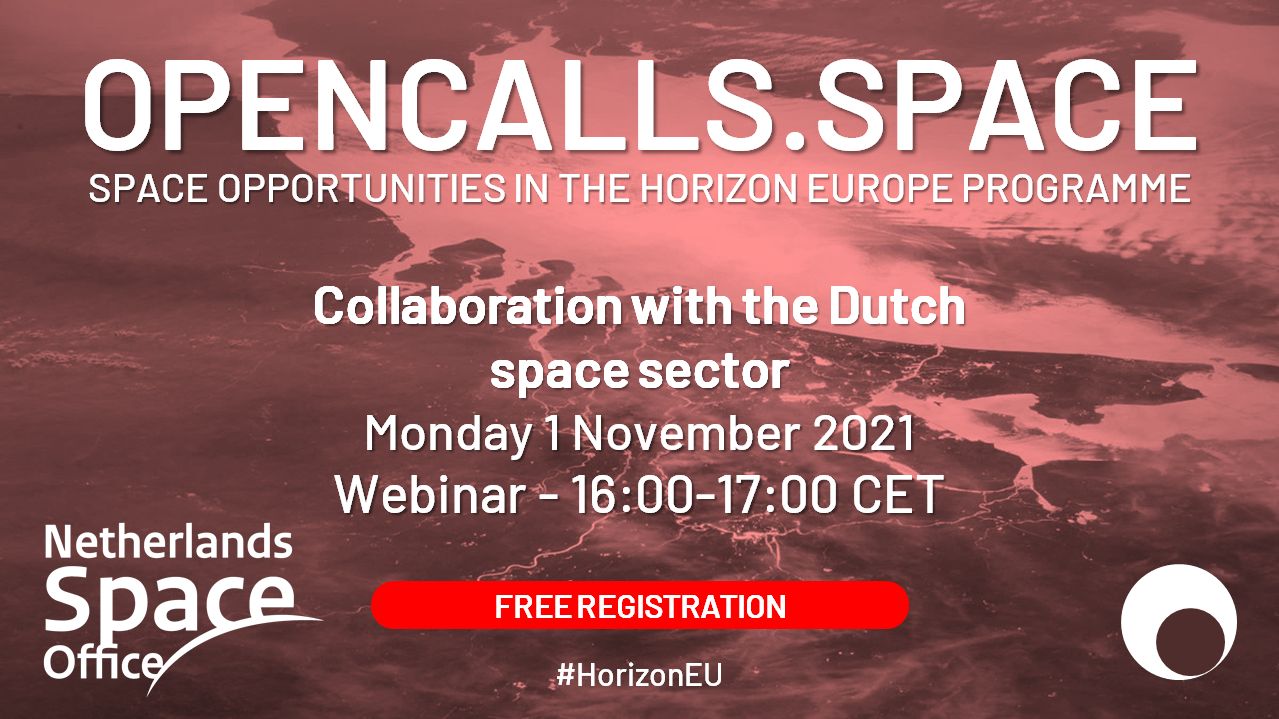 Register for this Webinar