OpenCalls.Space Webinar
Welcome to the registration page for the third OpenCalls.Space webinar, about Horizon Europe funding calls for the space sector, on 8 July 2021 from 16:00-17:00 CET.
This event is organised by the Netherlands Space Office NSO in collaboration with dotSPACE and is part of a series of webinars on funding calls for the Dutch and European space sector.
This webinar will showcase the new Horizon Europe calls, but also calls from other sources, like the European Development Fund (EDF) and Digital Europe. We have selected calls that are relevant for space technology, space data and space applications organisations.
This edition will focus on funding calls related to climate.
You can find more info on the agenda and speakers here.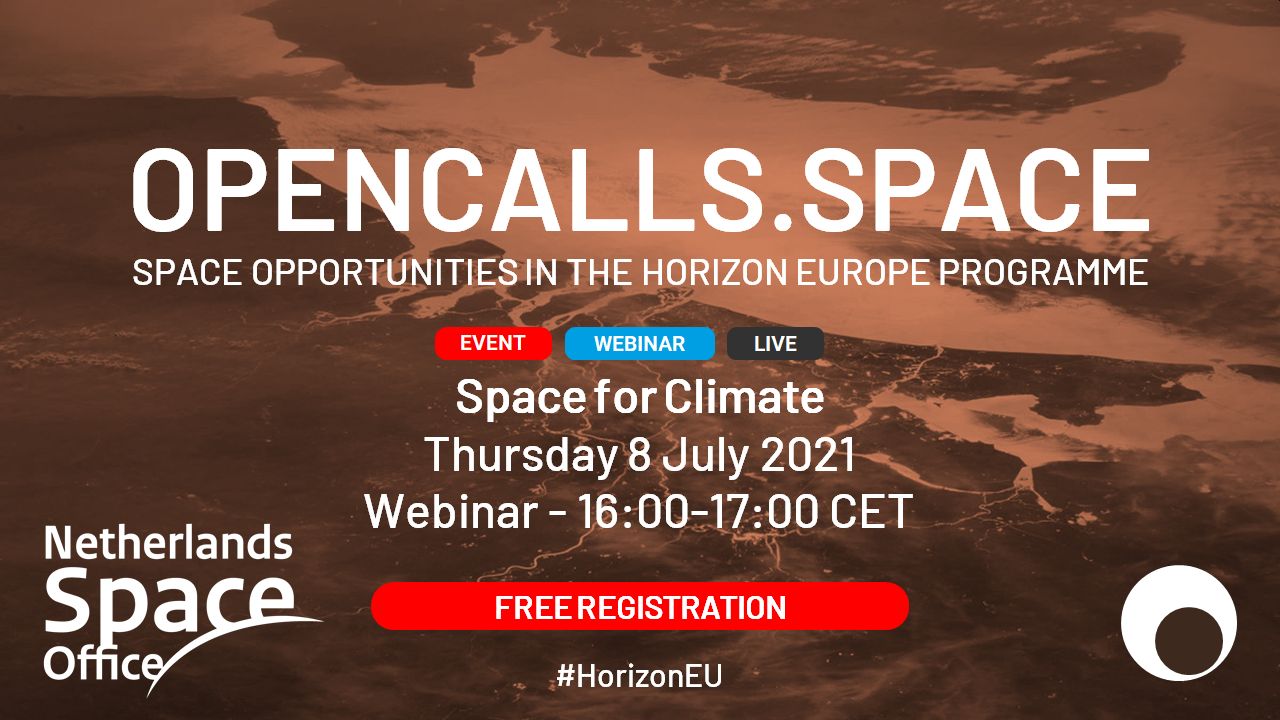 Register for this Webinar